1250-1650nm High Power SLD(SLED)Broadband Light Source

Connet Laser Technology Co., Ltd.

2018-08-06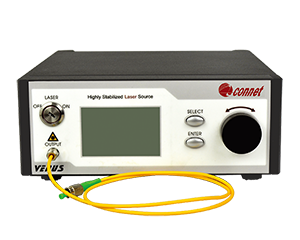 The VENUS series 1250-1650nm high power SLD (SLED) broadband light source of connet is a high-stability light source designed for scientific research and industrial production; covering wavelength range of 1250-1650nm. The output power and spectral range have a very large selection range to meet the requirements of different application areas of customers. The advanced microprocessor control system, combined with high-precision ATC and ACC (APC) control circuits, achieves a highly stable output of the laser while ensuring a fast and intuitive light source control. Connet can also provide corresponding communication interface and control software to realize computer control according to user requirements.
In view of the particularity of SLD (SLED) lasers, The VENUS series SLD (SLED) light source of Connet has taken special protection measures in circuit design and optical path processing, which avoids the sudden change of current and voltage and the damage of the reflected light to the SLD (SLED) laser, ensuring long-term, safe and stable operation of the light source.
The VENUS series SLD (SLED) light source of Connet is a highly integrated benchtop system light source with high-definition LCD display, and can synchronously display current and voltage. The output power is tunable. It is ideal for experimental scientific research and industrial production.
Applications:
• Fiber optic component testing
• Fiber optic sensing
• Optical Coherence Chromatography (OCT)
• Biochemical medical imaging
• Other research areas
Features:
• Output power up to 10mW
• Wavelength range: 1250-1650nm
• Multiple security measures
• High stability and high reliability
• LCD status display
• High precision ACC and ATC control circuits
Test Data:
Output power

1

Spectrum flatness(1250-1650nm)

Output power stability@15mins

Return loss

Operating wavelength

Working temperature

Storage temperture

Type of output fiber

Output connector

Length of output fiber

Ouput spectrum
Notice: The output power is measured with connector.
Product Information and Test Equipment:
| | |
| --- | --- |
| | SLD broadband light source |
| | |
| | |
| | |
| | Power Meter (coherent:FieldMaxII-TO-PM30) |
Test Environment and Power Supply:
Schematic Diagram of Test

Spectrum: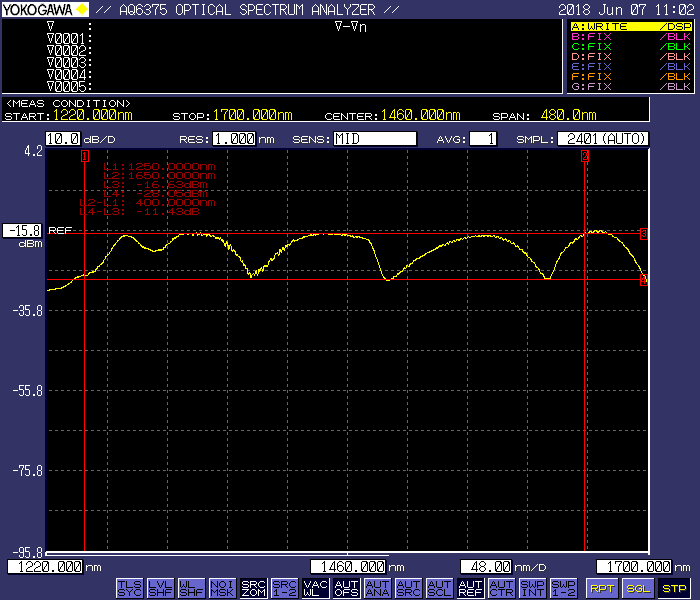 Output power stability @ 15mins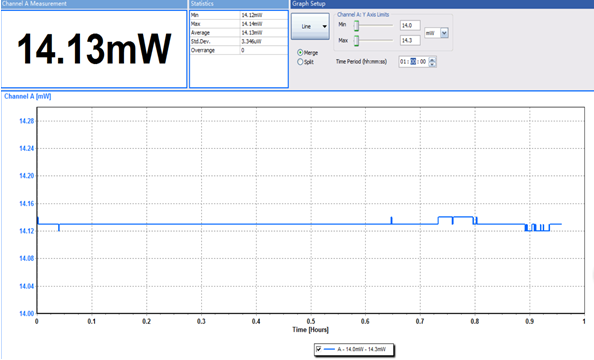 Figure 3: Output power stability @ 15mins
Output power stability @8hrs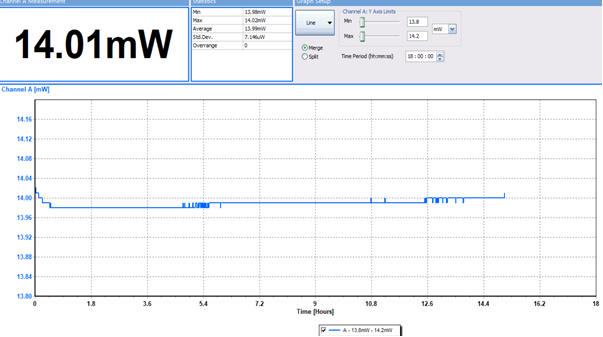 Figure 4: Output power stability @ 8hrs
Ordering information:
· VSLS-1250~1650-B-<PW>-<SP>
· PW: Output power in mW. For example: 1-1mW, 10-10mW
· SP: Output isolator. 0-No, 1- Yes