1064nm Picosecond Pulsed Fiber Laser

Connet Laser Technology Co., Ltd.

2018-09-11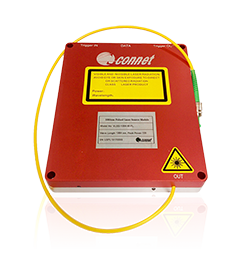 Connet 1064nm picosecond pulsed fiber laser adopts the all-fiber design and is an all polarization-maintaining fiber laser based on SESAM passive mode-locking technology. The stable linearly polarized picosecond laser output can be achieved through the optimized optical path, which is highly reliable and maintenance-free. This laser can be used for scientific research or as the seed laser for the high power industrial grade ultrafast pulsed laser.
Features:
• SAM passive mode-locking all PM fiber design
• Narrow spectral width<1nm
• Robust and Compact
• 10~50ps pulse width, MHz repetition rate
• Low amplitude noise
• Maintenance-free operation
Applications:
• Seed laser for fiber laser or fiber amplifier
• Time precision detection
• Test and measurement
• R&D
• LIDAR
Main Test Data:
| | |
| --- | --- |
| Parameter | Test Result |
| Center Wavelength | 1064nm |
| Pulse Width | 5~50ps |
| Repetition Rate | 20~60MHz |
| Output Average Power | 10mW |
| Output Isolation | 35dB |
| Output Linewidth | 0.24nm |
| Side-mode Suppression Ratio (SMSR) | >50dB |
| Beam Quality (M2) | 1.1 |
| Polarization Extinction Ratio (PER) | >20dB |
| Output Fiber Type | PM980-XP |
| Output Connector | FC/APC |
| Output Fiber Length | >0.5m (3.0mm/0.9mm PVC jacket) |
| Optical Spectrum | See Fig. 1 |
| Pulse Repetition Rate Waveform | See Fig. 2 |
| FWHM Autocorrelation Waveform | See Fig. 3 |
Product Information:
Product

1064nm Picosecond Pulsed Fiber Laser

P/N

VFLP-1064-M-ps

Main Test Equipment

Power Meter (COHERENT, FieldMaxll-OP-21R)

OSA (Optical Spectrum Analyzer)

(Anritsu, MS9710C)

Oscilloscope (KEYSIGHT, DSOS104A 1G)

Photodetector(Thorlabs)

Autocorrelation Function Analyzer

(FEMTOCHROME, FR-103XL)
Test Environment and Power Supply:
| | |
| --- | --- |
| Parameter | Specification |
| Power Supply | +5.5 ~ +12VDC, 1A |
| Storage Temperature | -40℃ ~ +85℃ |
| Operating Temperature | 0℃ ~ 50℃ |
| Test Temperature | 25℃ |
| Humidity | <90% |
| Dimension | 150*125*25mm |
Measured Pulse and Spectrum: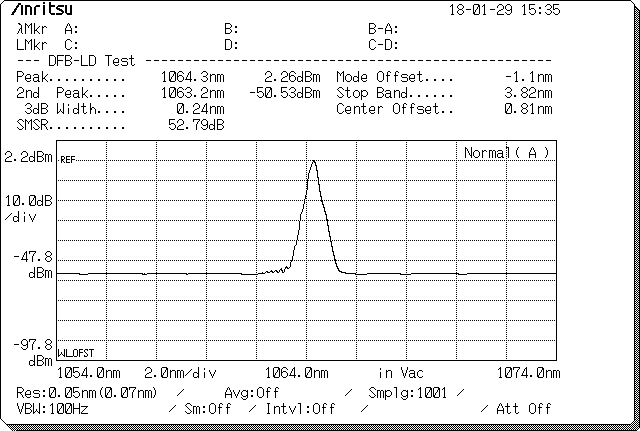 Fig. 1 Optical Spectrum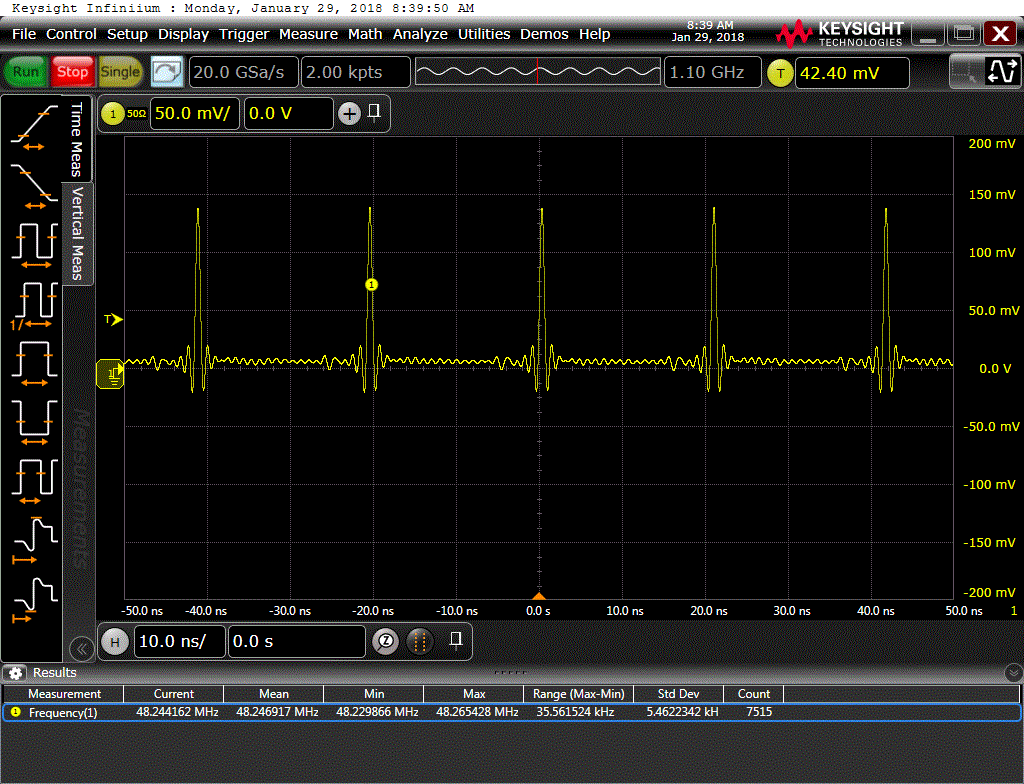 Fig. 2 Pulse Repetition Rate Waveform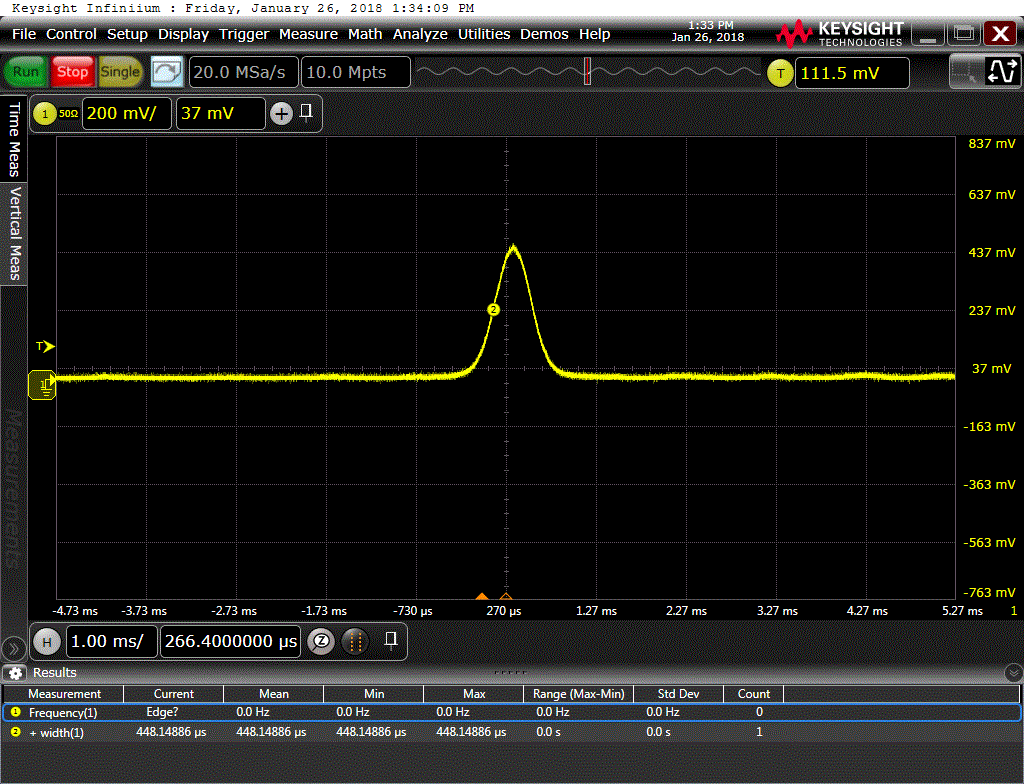 Fig. 3 FWHM Autocorrelation Waveform (△t) Pulse Width (△T) =15.5 (ps/ms) X 0.707 X 448(us) = 4.9 (ps)