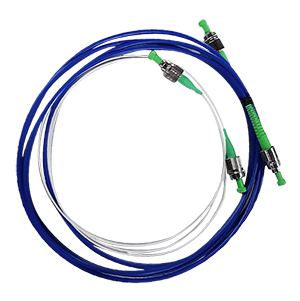 Connet manufactures high-precision Non-PM optical fiber patch cords to meet various application requirements. Single-mode optical fiber, multi-mode optical fiber, and large-mode field area (LMA) optical fiber are available. The operating wavelength ranges from 300nm-2100nm. FC-type and SMA-type fiber optic connectors are standard products, other types of fiber optic connectors can be provided upon request.
For high-power applications, Connet provides fiber endcaps, high-power SMA-type fiber jumpers.
Connet uses the most rigorous process to carefully manufacture each optical fiber patch cord to ensure high return loss and low insertion loss, concentricity deviation, angle deviation of the shaft and strict reliability experiments to make all otpical fibers Jumpers can meet the highest quality standards in the industry.